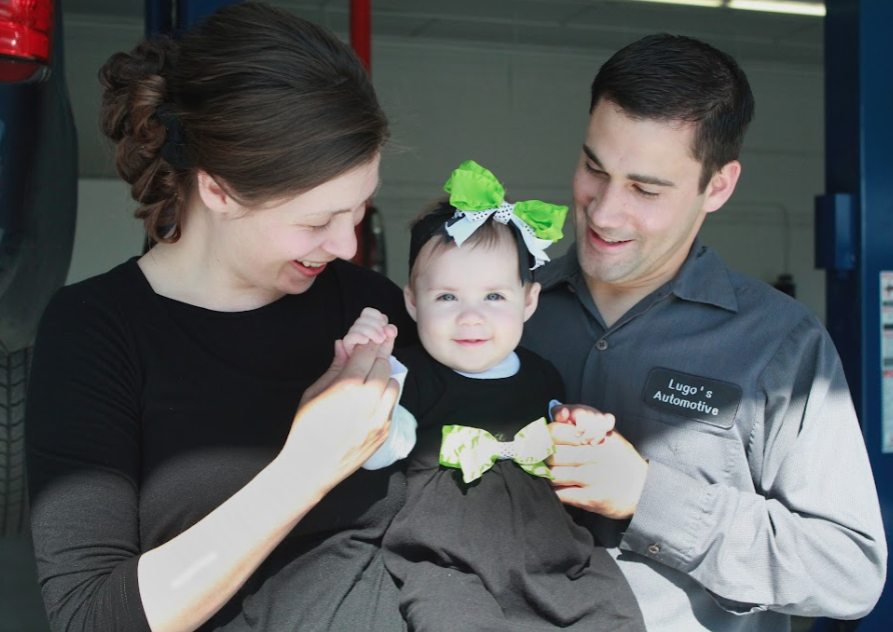 At Lugo's Auto Service - we will always treat you as part of the family.
We started our business on family values that we think are vital to success, and the same is true in our business.
Lugo's Auto Service is a family owned and operated full service mechanics shop. We have been serving the South Puget sound area since 2012. Our countless satisfied customers will attest to our excellent service and wide array of talented team members that ensure each and every customer leaves feeling happy and welcome.
Our mission? To provide each and every customer with honest, affordable and reliable automotive care.
We have worked hard to create a team that is passionate about serving our customers with the respect and honesty we believe every individual deserves.
From the moment you arrive at our service location you will be greeted with our friendly staff! They will assist you with all of your concerns and make sure the technicians are briefed on your vehicle's particular needs. Using the latest state-of-the-art diagnostic equipment, our extremely knowledgeable technicians are confident in their abilities to assist with anything you and your vehicle may need.
Excellent customer service is our priority - so please feel free to reach out to us with any questions, comments or concerns you may have. We pride ourselves on our relationships with our customers, and we think our reviews speak for themselves! Check them out to get a better insight to how we conduct our business and hopefully you will feel confident in allowing us to take care of your vehicle.
A Letter to Our Valued Customers
Welcome to the new and improved Lugo's Auto Service!
We would like to take a moment to say thank you for your patience and loyalty during these difficult times. As you know, we were not able to keep our previous techs during the COVID pandemic. This has forced me to run the shop by myself, which has been very trying the majority of the time. I am sure plenty of you haven't been able to get through on the phone and I apologize for that inconvenience. We are working on a number of positive changes to help better serve you.
I am excited to announce that we have a new name - welcome to the new and improved Lugo's Auto Service!
We will be moving into our new facility at 9804 1/2 McKinley Ave. Tacoma, WA 98445. Our new shop will be officially open on September 7th! This new shop will allow us to grow and be of much better service to all of our great and loyal customers.
In addition, I have taken on a new business partner, Bill Heald. Bill has over 40 years of experience running retail operations. He is going to be improving our administrative duties, to include a better appointment scheduling system to keep all of our customers happy.
We are also glad to introduce Lauren, our new office manager! She will be answering the phones (YAY) and greeting you the second you walk into our new facility.
We are in the process of locating at least 2 new techs to help us handle the increase in business. If by chance you know someone who wants to join our team, please let us know!
Thank you for the opportunity of allowing me and my family to serve you for so many years - we hope you truly like the new changes that are coming to our business! We are super excited and can't wait to see you and your car very soon!